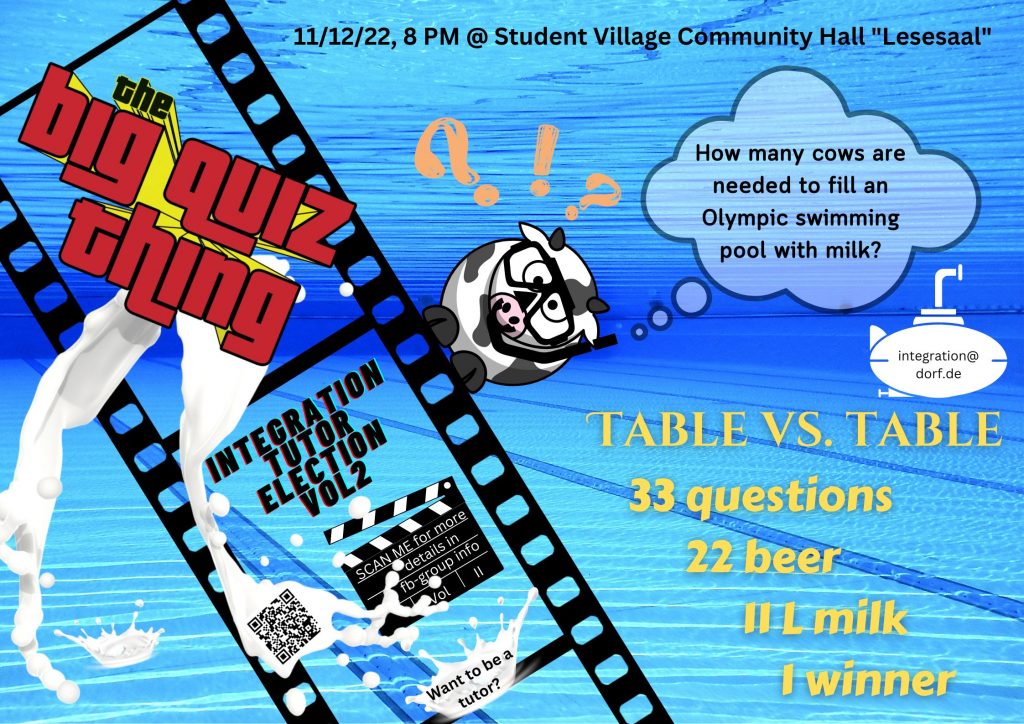 Quiz with us and elect the new Integration Tutors! The Student Village is looking for you! Would you like to be the next representative for international students? For more info see the last event below.
We will get your brain rattling—put the heads together with your fellow table mates to nail it—all sciences requested
Master all questions and become the winner!
Find new friends while quizzing and most of all—have fun!
integration@dorfgoe.de / International Students in Studentendorf Göttingen (fb) / Studentendorf Göttingen (IG)