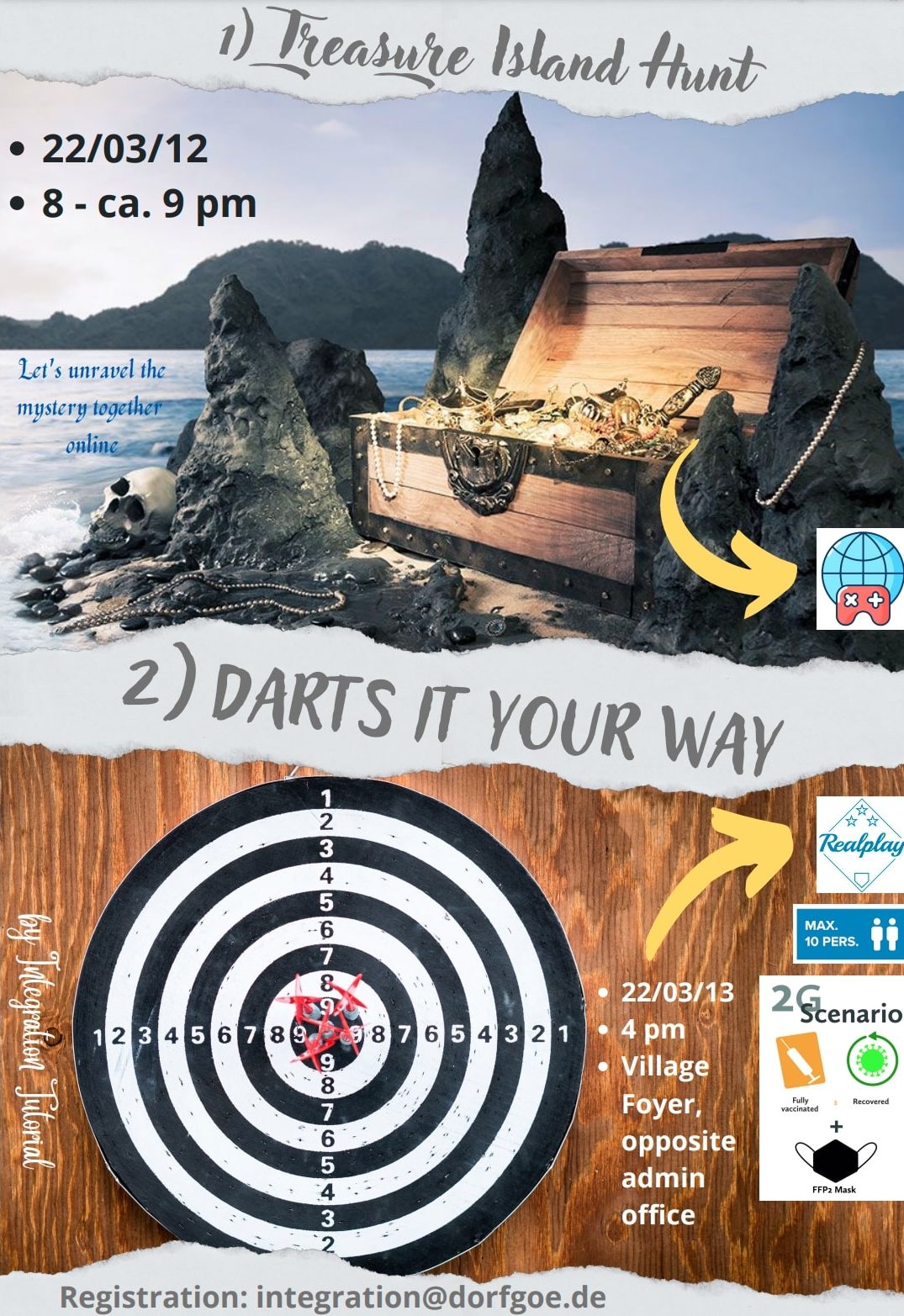 Play one game or both 🙂 Game Play is in English. Please send an email to integration@dorfgoe.de for registration.
1) Treasure Island Hunt
For the Escape Game, you can team up with your friends/flatmates to play on one device and all of us unravel the mystery together. We will send you the game code and video chat link.
2) Darts
10 people can play with or against each other at the indoor event venue "Lesesaal" in our village, opposite the admin office.
Soft drinks for free, beer 1 €
Looking forward to seeing you!
Your Integration Tutors
Ahmed and Markus